Information technology is highly popular today, and the need for the IT sector is on the rise. The study of IT covers a wide range of subjects related to technology like information technology, web design, computer science, and so on. Students can get various degrees in business IT, data engineering, information systems, and much more. Here are some of the best places to study information technology.
Massachusetts Institute of Technology (MIT)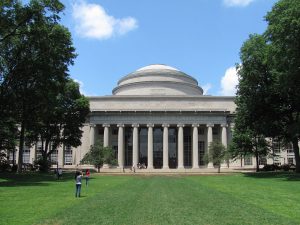 MIT is one of the best universities in the USA, and they have one of the most sophisticated IT study programs. Students have the opportunity to enroll for the dual master's program, which is organized in partnership with the Singapore University of Technology and Design. MIT has an exceptional business program and School of Management, where students can apply for numerous information technology and related programs. Also, they can pursue the undergraduate and graduate degree in system design and management and finance programs.
Rensselaer Polytechnic Institute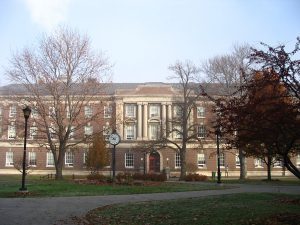 Rensselaer Polytechnic Institute is one of the oldest technology universities in the world. It is located in New York and has IT programs that cover subjects such as privacy, trust, and Web development. The average tuition is $50.797, which is not much considering the fact that the university has a college choice score of 100. When pursuing a degree in BS program, students need to undergo various core courses in management and development of IT. Besides, there is a wide choice of other areas available like medicine, artificial intelligence and arts. Rensselaer also provides numerous extracurricular activities including vast research experience.
Cornell University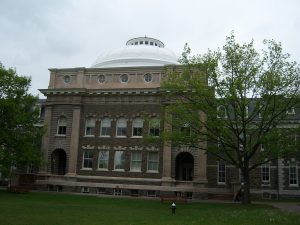 Cornell is an Ivy League university located in New York, and it is renowned for offering degrees in more than 100 fields of study. Cornell's most sophisticated study program is the Faculty of Computing and Information Science which has multiple options for undergraduate degrees in Information Science. The average tuition is $50.953, and the university has a college choice score of an incredible 99.98.  
Lehigh University
Lehigh is a private university founded by Asa Packer, a businessman from Pennsylvania. The university has more than 7000 students and a very creative research culture. Within Rossin College of Engineering and Applied Science, there are several study options in IT. The degrees in IT usually emphasize physics, math, design, and computing, which all ultimately provide necessary skills for a range of careers in information technology.
---